Newly announced APRA rules to boost lending

Property investors, young borrowers could find it harder to borrow, though
Finspo set to make waves with new app

Chief lending officer gives MPA the lowdown
SPECIAL REPORTS
2018 Commercial Lenders Roundtable
Top 10 Brokerages 2018
2018 Brokers on Aggregators
Kina Securities, the ASX listed financial services group has agreed to buy Westpac's Pacific unit in a deal that will leave Westpac showing a multimillion dollar accounting loss.
Kina trades under the name Kina Bank, and its principal area of operation is in Papua New Guinea, having purchased ANZ's business in the country last year.
Kina's share price has jumped over 15% following the news this morning. It is the largest wealth management business in PNG. The deal is expected to complete by the end of September 2021.
The purchase price of up to A$420m consists of a payment of $315m on completion, $60m in three six monthly payments after completion and up to $45m in additional earn-outs.
The agreement will see Kina acquire Westpac's 89.91% of Westpac Bank PNG and Westpac's branch operations and employees in Fiji.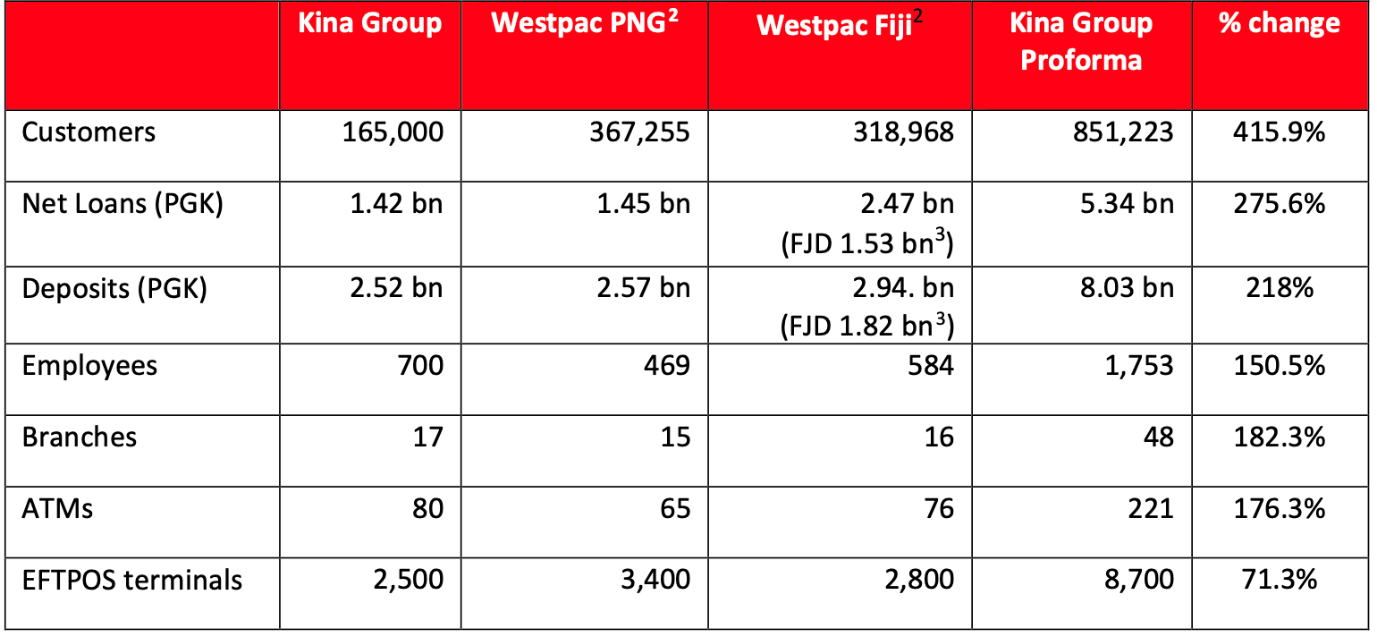 Source: Kina Securities
The purchase price is 0.79 times book value of Westpac's Pacific business – a discount of 21% to book value. Westpac is expecting to show an accounting loss of $230m on the deal.
Westpac Group chief executive, specialist businesses and group strategy, Jason Yetton, said the sale follows the group's strategic decision to focus on consumer, business and institutional banking in Australia and New Zealand.
"We are taking another step in becoming a simpler, stronger bank while ensuring a high standard of banking services is maintained for our Pacific customers, as well as providing new opportunities for our people."