The women spearheading progress

Celebrating 12 women from across the lending and broking spectrum who are reinventing the industry's image and revitalising broking
Chinese real estate investment in Australia drops by nearly 30%

The decline partly has to do with banks restricting funds to offshore buyers and increased taxes
SPECIAL REPORTS
2018 Commercial Lenders Roundtable
Top 10 Brokerages 2018
2018 Brokers on Aggregators
The industry is moving beyond the old boys' club mentality, entering a new era where women drive progress
BANKER EMPOWERS WOMEN BROKERS TO BECOME LEADERS
Having witnessed how poorly represented women were at many forums and events, ANZ residential broker head Simone Tilley recently launched the program Doyenne, Women in Broking to encourage women to speak up and recognise their leadership positions in the industry. 'Doyenne' is a French word that refers to the most respected woman in a profession. "It's really about an executive leadership program that builds skills and confidence around contributing to internal and external forums, including social media, events and traditional media," Tilley told MPA.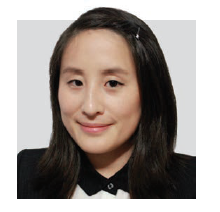 Angeline He
Senior lending manager
Xin Mortgage
"The challenge I face as a broker is how to be good at multitasking. People often say women are better at multitasking than men. However, in the broking world, there are just too many things happening at the same time every day, and sometimes a delay could result in a huge fi nancial loss with a big emotional impact on clients.
"I have to plan my day in advance and learn how to prioritise and allocate tasks to make sure I'm always ahead. I also need to think in advance so I can foresee any issues in the process. I make sure I'm prepared for any possible changes so I can solve any issues quickly."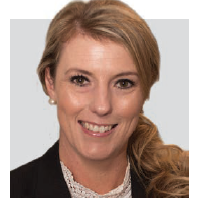 Narelle Kerstan
Mortgage specialist/director
Gloss Finance
"I worked in the fi nance industry for 12 years prior to becoming a broker. I did notice that there was a bit of a boys' club mentality in the early days, and I didn't feel part of the group at a few seminars. Only a few bank BDMs made me feel like my business was important to them.
"This has changed a lot in the last fi ve to six years. I've noticed a big change in the number of females attending seminars, and I'm now treated as an equal. I feel part of a wonderful, supportive industry.
"I'm very grateful for the fantastic support and service I receive from all the male BDMs and management staff within my aggregator."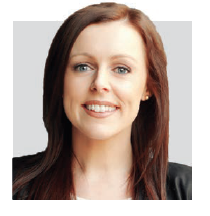 Abbey Reggardo
Senior mortgage consultant
My Mortgage Freedom
"I don't believe the barriers I had to overcome in this industry had anything to do with being a woman. The fi nance industry has come a long way over the years. My gender doesn't affect my ability to do my role.
"There is no denying that the banking sector is historically a man's domain, but women are doing exceptionally well these days, whether they are brokers or bankers. Building referral relationships with male-dominated businesses doesn't come without challenges, and it will take time for the mentality to shift among older-school operators. But my clients don't care at all. In fact, more than half of our organisation's members are women."