A remuneration revamp could be in the cards for brokers in 2019

Will the royal commission be satisfied by the CIF's commission tweaks?
SMEs turn to brokers, look for lending alternatives as borrowing gets tougher

A broker and two lenders explain how the cooling property market and royal commission are affecting SMEs
SPECIAL REPORTS
2018 Commercial Lenders Roundtable
Top 10 Brokerages 2018
2018 Brokers on Aggregators
BEST TIME TO STEP UP
Connective director Mark Haron believes that, once the royal commission releases its fi nal recommendations early this year, brokers and aggregators will need to work on safeguarding the long-term future of the industry. However, despite having their commissions and ­financial incentives placed under intense scrutiny, brokers are already showing signs of increased prudence with respect to potential clients and loans. They are demonstrating greater diligence by working ahead of the banks to avoid the issues that triggered the royal commission. According to Haron, while seeking loans through banks has become increasingly complex, brokers can use the situation "to step up and make sure corners are not being cut".
Whitlam Malkoun
Senior broker
Aussie
"I intend to further invest in my education because we are in evolving times with unprecedented changes flowing through all aspects of our day-to-day business. It's time to restructure, re-educate and evolve in order to stay in touch with expectations and market conditions.
"The plan is to add another loan packager to assist with the processing side of things. I will then look to invest in my own education, including further IT training to sharpen up my process using Microsoft cloud services, and I will make a pact to always attend webinars and seminars to ensure I am up to date with all the current policy changes and expectations."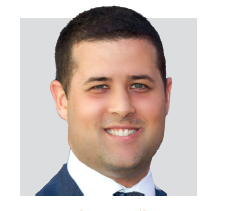 Nathan Smith
Director
Birdie Wealth
"We will be looking for brokers who want stability and process, as well as support staff­ to cope with the increasing time spent on fi les. We are also planning to open Birdie Tax, an accounting arm sitting alongside our brokering channel.
"The year 2019 will see us bring in a marketing agency to oversee and manage our social online presence. The team will focus on content creation and assisting in strategy, and we will leave implementation and ad spend in their hands.
"Season two of the 'How Gen Y Buy' podcast will begin. Season one focused on first home buyers; season two is about investors and their journey. I cannot wait for the year ahead!"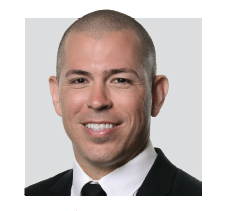 David Thurmond
Owner–manager
Mortgage Choice Berwick
"Our office has two big goals for 2019. Our first goal is to become more efficient, improving the initial packaging of a loan so that it sails through assessment. This will hopefully save us more time at the back end, with fewer 'edit to resubmits' and hours on hold waiting to speak to assessors.
"If we can accomplish our first goal by becoming more efficient, it will a­fford us our second goal: a four-day work week. By working a full week over four days, we hope to make the most of our time in the office, and then make the most of our time away from the office."