Introducing this year's Top 10 brokers

How this elite group wrote massive volumes and conducted hundreds of meetings in a tighter lending environment
Major banks tell royal commission how broker remuneration should be tweaked

But will the reforms adopted be enough to satisfy the royal commission?
SPECIAL REPORTS
2018 Commercial Lenders Roundtable
Top 10 Brokerages 2018
2018 Brokers on Aggregators
The prize for diversifying is a bigger revenue stream, but it doesn't always come easy, say these brokers
DIVERSIFYING INTO PERSONAL LOANS
Earlier this year, peer-to-peer lender RateSetter entered into a partnership with mortgage broking franchise Mortgage Choice to connect its distribution channel of more than 600 brokers with RateSetter's unsecured personal and green loan products. "Diversi­fication into new products helps brokers build a more sustainable business and deeper client relationships," RateSetter CEO Daniel Foggo told MPA. Green loans are affordable ­finance options for home and business owners looking to buy approved energy-efficient products such as solar panels and energy-efficient lighting. Mortgage Choice CEO Susan Mitchell said she saw the partnership as a means to bolster the ability of the company's brokers to deepen customer relationships by diversifying revenue streams. your biggest challenges in diversifying?
Andrew Bromley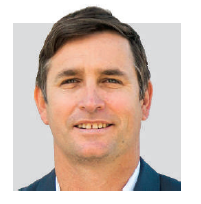 Finance consultant
Mortgage Express
"Initially, the biggest challenge with diversifying was the question, where will my leads come from? It's the same question you ask when you're starting out as a broker. "Luckily, the answer is sometimes right in front of you, and so it was in this case. Building relationships within my database has allowed me to recognise di­fferent opportunities, especially with my self-employed clients: cash flow demands, equipment purchases, SMSF purchases, even a company-car fleet for a local real estate company. All of these deals are able to present themselves if you can have that relationship with the client and, importantly, ask the right questions."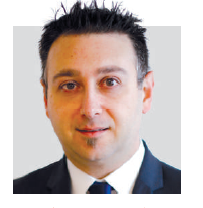 Nicholas Kakalis
Director
Finance Unlimited
"Diversifying gave us many positives in terms of being able to grow, but it wasn't without challenges, beginning with the time and e­ ort required to learn the new products, as well as developing our own processes in order to complete the work in a timely and efficient manner. We knew this was going to be a challenge from the outset. "Another challenge that we didn't plan for was that some of our existing clients were slower than expected to engage in our new services because they regarded us as mortgage specialists but not financial advisers. For new clients it wasn't a problem; we presented all our services at the initial engagement."
Sarah Thomson
Senior lending manager
Loan Market Geelong
"As brokers, many of us started as solo operators and gradually put on additional sta­ff as the business increased. The biggest challenge when we expanded our o­ffering and diversified into other areas was finding the right people for our business who were not only specialists in their field (or had the ability to become one) but could also enhance and complement our current structure and sta­ff. "The other challenge would be taking the time to understand an entirely new offering. Do I understand how it works? Will I able to continue it, or should I find someone else to? If the specialist leaves, is it going to bring value to our clients and the business? Is it worth it?"