More Australians would rather spend on experiences than save for a home

More Australians would rather spend on experiences than save for a home
A quarter of Australians are uncomfortable with their financial position

Report also reveals that many Australians struggle to save money
SPECIAL REPORTS
2018 Commercial Lenders Roundtable
Top 10 Brokerages 2018
2018 Brokers on Aggregators
by Peter Clark
As a mentor and coach to new and experienced brokers, I often get asked what the future holds for broking and whether now is a good time to start out in the industry.
While today brokers face challenges of increased compliance requirements and high levels of competition, I still believe, as I have for many years, that now is a good time to be in broking. This is because I believe the demand for the services of a good broker will continue to increase.
When I first started in broking nearly 20 years ago, it was a relatively new service offering, that made borrowing easier for customers, and provided a broader choice of lenders than they were used to. However, if a borrower had the time to research some options themselves, they would probably find a solution that was OK. In those days 80%+ of borrowers did it themselves.
Now, the lending landscape is continually changing finding a solution that meets and supports the borrower's needs is a far more complex process.
As a result, more than ever before, it is critical that prospective borrowers have a professional adviser in their corner to help them navigate through the challenges of finding a loan solution that meets their needs.
Customers know the great benefits that brokers bring, which go well beyond doing the paperwork. Brokers have become trusted advisers, able to guide customers through an increasingly complicated borrowing landscape. This is why the number of loans done through brokers has risen from below 10% in the late 1990s to over 55% today.
Experienced brokers have built up a large amount of invaluable knowledge that they can bring to the table – often more than they give themselves credit for. While a customer can compare loans based on advertised prices, a broker can advise the client which loans will suit their needs, goals and financial position.
As I approach the end of my second decade of working in the broker channel of business and residential finance, I still love this profession. Where else do you see a business model where all key players have such positive benefits – most importantly, the customer. The customers are provided with a fabulous advice service, free of charge, to help them make smart decisions with their finance needs. They then have someone manage the process on their behalf, and continue to support them beyond settlement.
Getting on the front foot responding to the various reviews of the industry, including from the Australian Securities and Investments Commission, Stephen Sedgwick, the Productivity Commission, and the Royal Commission was one of the most positive steps our profession has come together to take.
Without question, the challenges for brokers are significant in keeping up with the constantly changing requirements. I do believe however that the proposals presented by the Combined Industry Forum (CIF) will allow us to maintain the essence of our great industry model, which has evolved over many years to help deliver great outcomes for clients.
How to thrive as a broker today
In order for brokers to flourish in the current environment, they must go the extra mile to keep informed. It is essential to read updates from industry bodies such as CIF, the Mortgage and Finance Association of Australia, and the Finance Brokers Association of Australia, as well as industry press articles.
It is also important to have a relationship with an aggregator that can ease some of the burden of compliance. A great example is PLAN Australia's broker software platform, Podium. PLAN Australia is also a member of CIF and the platform has built-in centralized compliance with the latest national consumer and credit legislation, saving members a lot of time and energy, to make sure they get the compliance issues right first time around. Aggregators can also provide training that helps keep up to date with the rapid changes in lender requirements, assessment criteria and regulations.
And now more than ever, we must focus on the customer's needs. While brokers have always naturally had a mindset to focus on serving their customers well, now we must be extra vigilant to put the customer first along every step of the way. Part of this is keeping in touch with the customer after the deal is done and being ready to respond when their needs change.
To thrive in today's mortgage broking industry takes diligence, heart, and support from the right partners. But it's great time to be a broker, and the future is bright.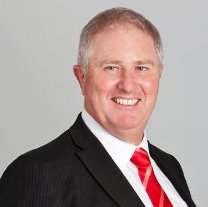 Peter Clark is the Principal Consultant of coaching and mentoring business Beckmitch Consulting and the principal of broking business Finance Alternatives. He is also a member of the Combined Industry Forum. Peter recently won the PLAN Australia CEO Achievement Award at the aggregator's National Conference, which recognizes a member who has demonstrated a significant contribution to the broking industry.
Related stories:
How do top brokers stay motivated?
Transform your business in five steps