This BDM aims to be known as the go-to person who to get the job done

However, he would rather give some brokers a quick no than a long one
This BDM aims to be known as the go-to person who to get the job done

However, he would rather give some brokers a quick no than a long one
SPECIAL REPORTS
2018 Commercial Lenders Roundtable
Top 10 Brokerages 2018
2018 Brokers on Aggregators
After beginning a career as an accountant right after completing university, then becoming a skydiving instructor for two years in USA and New Zealand, La Trobe Financial senior manager client partnerships Chris Thornton returned to Australia, took on credit roles and eventually entered the BDM space to better assist brokers grow their business.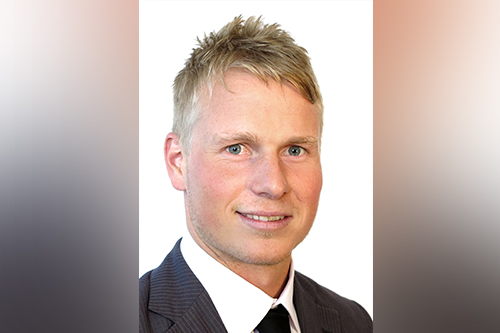 He follows a straightforward approach to carry out his mission. "The KISS (Keep It Simple, Stupid!) method has always worked for me," Thornton told MPA.
"I always revert to it when reviewing communication to ensure I am offering effective, efficient and timely information. It also works for me when setting my own standards across all domains of the role and providing skills development to the broker network."
Avoid dribs and drabs
Thornton describes a great mortgage broker as someone who "displays great problem-solving abilities and push themselves past their comfort zones".
Apart from forcing themselves to learn new skills and gain more knowledge by thinking outside the box, these brokers value their time and routine, practice discipline and always look for ways to innovate in order to stay competitive in a fast paced and ever-changing industry.
When submitting applications, all brokers, Thornton advises, should do their best not to send in dribs and drabs. They need to collate and review all information first before handing it over. And most importantly, he added, brokers should write a comprehensive loan summary for the credit assessor who picks up the deal. The summary can be a simple 10-dot points identifying what have been discussed with credit and the BDM and explaining what the borrower wants to achieve.
Embracing a mindset
According to Thornton, with lack of appetite for specialist lending products from major and second tier banks and the slow turnaround times from these institutions, demand for La Trobe Financial as a lender has increased significantly. To keep up with demand, he upskills brokers to promptly identify every La Trobe Financial product so they can meet the finance and settlement dates of customers.
Confronted by difficult scenarios daily, Thornton spends as much time as he can to identify what information is relevant or missing in a deal for it to move forward.
"Similar to mortgage brokers, a BDM's greatest skills are their problem-solving abilities and willingness to push past their comfort zone and to think outside the box," he said.
"Once this mindset is embraced, the important skills required — such as knowledge of current credit risk appetite and funding capabilities — develop naturally, which at the end of the day is what the broker network needs from us."
Related stories:
How the United Nations led this BDM to a different career path
For this BDM, brokers are "at the centre" of everything he does