Special Report: Non-bank Lenders Roundtable 2019

Seven representatives took part in a live-streamed discussion looking at the future of third party, remuneration and living expenses
Clive Kirkpatrick: Preparing for the future

After one of the most difficult years of his career, the Vow Financial general manager can see only blue skies for the future of mortgage broking
SPECIAL REPORTS
2018 Commercial Lenders Roundtable
Top 10 Brokerages 2018
2018 Brokers on Aggregators
While many successful BDMs prefer to focus on established brokers, Westpac BDM Sam Tang is passionate about meeting the needs of industry newcomers. It drives his support and group learning sessions, as well as webinar series on industry trends.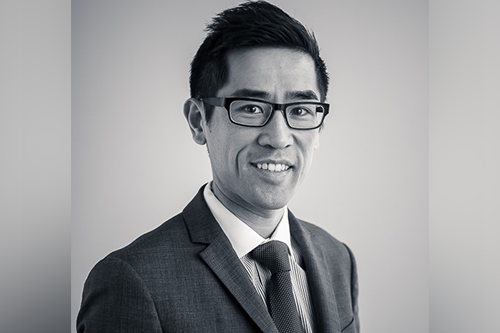 "I enjoy providing support to newcomers as they lack experience in building their business. I very much enjoy mentoring, sharing my personal experience and knowledge with them and seeing their broking business succeed," the 2019 AMA Best Major Bank BDM winner told MPA.
Tang has devoted his entire career to the mortgage industry, with over 19 years of experience in banking and 15 years in lending. He is deeply committed to his brokers, regularly working after hours and weekends to provide the best-in-class customer experience.
He manages over 400 brokers across NSW and has achieved a 6.5% year-on-year settlement growth despite a declining market and Westpac facing significant competitive pressure. His accomplishment is considered unmatched within his banking group.
Tang also got an individual NPS of 94 and a brand NPS of 76, demonstrating the level of support and commitment he provides his brokers and the holistic nature of his relationships.
As Westpac does not provide any support staff for its BDMs, he oversees the entirety of his network, personally dealing with every escalating issues and support requests of brokers.
Tang values the success of brokers above his own, even those whose deal is not suited for Westpac. He offers them an alternative lender and helps ensure they manage their risk and compliance obligations well. Regardless of market changes and personal workload, he never hides from bad news and always remain transparent.
From the many brokers he has had worked with, the ones Tang considers successful are those who always act in their customers' best interest. Those who take time to understand the customer's financial situation and long-term goals to also benefit lenders.
Apart from driving sales, Tang is dedicated in looking for new systems or processes to improve his service and offerings. While involved in developing Westpac's various support tools, he consistently gathers feedback from brokers to determine ways on how the bank can improve its processes or do them differently.
A family man with two kids, Tang goes road bike riding with friends at least thrice a week. He is currently training for a charity ride that will raise funds for the homeless.
Related stories:
To help improve lives: What gives this BDM a "gigantic kick"
Making the difficult simple: BDM looks through the eyes of a lender assessor