What you need to know about changing first home buyers

A new report shows a growing difference in behaviour
What you need to know about changing first home buyers

A new report shows a growing difference in behaviour
SPECIAL REPORTS
2018 Commercial Lenders Roundtable
Top 10 Brokerages 2018
2018 Brokers on Aggregators
Rather than be limited to a few market segments, Acceptance Finance chooses to offer finance products for almost every scenario. And while several of its brokers go for SMSF and asset finance, the lending firm's top credit adviser, Matthew Mannaert, delights in servicing property investors.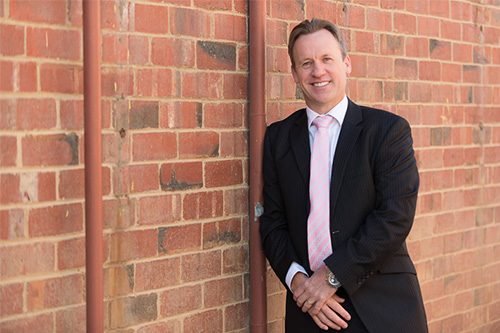 "Over the years, I was drawn to help investors build their property portfolios, so it naturally turned into my speciality," Mannaert, a 2017 MPA Top 100 Brokers finalist, told MPA.
"It's been a great area to specialise in over the last five to ten years given the growth in the property market, and the fact that my clients are driven to succeed with property and to see the value of a strong partnership with a broker."
Built on solid client base
According to Mannaert, having been able to settle over $500m-worth of loans – or more than a thousand submitted loans – to date reflects the effort he has put into building his client base over the past ten years.
However, he recognises that achieving those high numbers would not have been possible without being part of Acceptance Finance, a group which constantly focuses on streamlining processes and improving compliance and marketing efforts. Mannaert also credits his achievements to his mentor who taught him how to get the most out of every client relationship and to look after referral partners.
"Working closely with my major referral partners has been key in maintaining my settlement numbers. I invest a lot of time and effort to find how they want their customers to be managed and how they like to be kept in the loop," he said.
"Clear communication and good results for the client lead to the referrer showing more trust in my progress and actively looking for opportunities to refer to me."
For the most part, Acceptance Finance doesn't go out and find new clients, Mannaert said. Over the years, the brokerage has grown its client base by investing time and energy in looking after referral partners and existing clients.
Dropping the ball
Acceptance Finance cultivates a culture of always sharing information, whether it be lender specific or tricks with technology. Its team members, believing collaboration is key, do regular catch ups to evaluate lenders and are always willing to workshop scenarios with each other.
Mannaert admits that he's not shy to share his feelings with lenders when they drop the ball on certain issues, such as commission utilisations and clawbacks. "Given our settlement volumes, we are lucky that lenders are keen to listen to what we have to say. I will continue to take the opportunity and provide clear feedback to banks with the goal of strengthening the broker position in our industry," he said.
One issue that continues to affect Acceptance Finance's ability to provide its target level of service is lender turnaround time. However, Mannaert said, as part owner of the brokerage, his main goal is to see the business experience continued success and its new brokers reach their potential.
"I get a lot of satisfaction in mentoring members of our team. It's something I plan on doing more of in the future," he added.
Married with twins, Mannaert is a fitness buff who hits the gym most days. He proudly supports the Geelong Cats and loves to catch up with his mates with a good game of poker.
The 2019 MPA Top 100 Brokers list will be published in the November issue of MPA magazine and online at www.mpamagazine.com.au. Watch out for it!
Related stories:
With right amount of pressure and fun: How this broker drives productivity
"Staying true" makes broker one of the most prolific in Australia