Young broker breaks through industry with three factors

He does the extra 10% work up front to make sure deals run smoothly
Young broker breaks through industry with three factors

He does the extra 10% work up front to make sure deals run smoothly
SPECIAL REPORTS
2018 Commercial Lenders Roundtable
Top 10 Brokerages 2018
2018 Brokers on Aggregators
Despite the uncertainty of credit teams across the lender panel making life difficult for brokerages, one thing remains certain for Mortgage Choice in Melbourne — business growth.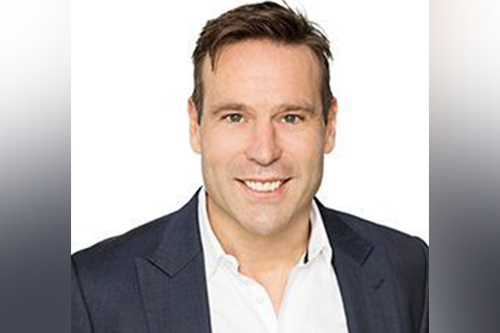 "We're constantly pushing both ourselves and each other to ensure we are all moving forward and not stagnating," co-owner and a 2017 MPA Top 100 Brokers finalist Cameron Price told MPA.
"With the recent changes, there is so much more work needed to earn the same income, so identifying inefficiencies and coming up with solutions to help us work smarter not harder are the keys to get us to the next level. We're continuing to grow, work through the difficult challenges and accomplish the goals we set."
Price feels that the constant changes affecting the industry — from borrowers to third party to direct lenders — have resulted in too many inconsistencies and lenders have become "afraid to approve an application or ask a simple question".
However, despite the constant industry changes, Price still manages to break through the $50m annual barrier with the help of his customer service manager Nadia Zdravkov.
To experience continuous growth, Price's team chose not to have a specialty. They instead try to gain thorough understanding of all lending types and remain updated with market changes. Price's 14-year experience with Mortgage Choice serves as a great advantage for his team that provides help for SMSF lending, commercial and business finance, among others.
"We have excellent staff who go the extra mile and love their role and are happy to come to work. If the team is operating efficiently, it improves the overall feel of the business and this reflects on the clients you assist," he said.
According to Price, while his team has "excellent business partners in other fields" who provide a steady flow of new clients, they consider existing customers their best source of leads.
"Existing customers are our advocates and we treat them like gold," he said. "We're very lucky that we receive an excellent number of referrals from existing customers that keeps our pipeline strong and allows us to meet and exceed our volumes."
In the last few years, Mortgage Choice Melbourne's IT system has gone through an overhaul and will continue to evolve as new technology emerges. Price's team always keeps an eye out for additional programs that can help boost their productivity and lead generation.
With a second child on the way, Price spends most of his free time with his family. He likes sports and travelling, particularly to Europe where his wife's family lives and where he gets to unwind and recharge.
Related stories:
MPA Top 100 broker explains why it's better to work smarter not harder
MPA Top 100 broker shows why being tech savvy matters