Energy management vs. time management

One mortgage brokerage has found a system which works for them
Going the extra mile: This broker aims to bring car ownership dreams to life

Having a dealership network allows him to maintain a consistent volume
SPECIAL REPORTS
2018 Commercial Lenders Roundtable
Top 10 Brokerages 2018
2018 Brokers on Aggregators
Small Business Loans Hub director Jigar Modi is into big, complex deals. His expertise is helping high-income professionals and sophisticated investors, which are mostly health professionals who own multiple properties and business investments, with their finance requirements.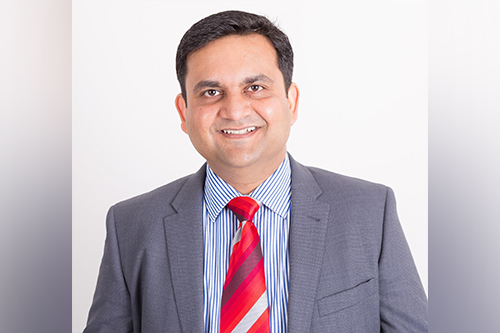 "I really enjoy working with ambitious people," Modi told MPA.
"My clientele is quite savvy and has complex requirements. I enjoy simplifying the complex. I also enjoy working with clients and their adviser teams to come up with solutions to help them achieve that next step in their wealth-building journey."
Small Business Loans Hub receives majority of its business from referral partners, particularly accountants and financial planners, with some coming from residential mortgage brokers who refer Modi for complex commercial and medico transactions.
With the significant amount of time and effort high-end transactions demand, Modi constantly looks for ways to manage applications more efficiently via technology and team support. He also invests in his own education and seeks help from business adviser James McCracken to learn best practices.
Both Modi and his brokerage are finalists for multiple award categories in the 2019 Australian Mortgage Awards; their accolades include "FBAA Broker of the Year – Independent", "Pepper Money Broker of the Year – Specialist Lending" and "NextGen.Net New Brokerage of the Year".
Special and blessed
According to Modi, being a broker who runs his own business is "truly special", and everyone in the industry is in a "blessed position" to be able to help people with some of the biggest purchases they will ever make. "Our service has potential to have a major impact on people's lives and I take a lot of pride in that," he said.
Before entering the broking industry, Modi had a promising sales career in a global IT company. However, despite the hefty salary and many splendid perks, he did not feel he was making any difference or impact on anyone's life. Around that time, he and his wife were investing in properties and businesses, and he could not stop discussing them with his friends.
Modi's decision to move into finance, and eventually manage his own brokerage, was not without setbacks and doubts. But with persistence, he saw his situation gradually improve. Today, he enjoys his work and gets to make a living for his family while helping others create wealth for themselves.
Growth via four areas
Modi and his business partner, Preeti Vaish, are able to consistently provide exceptional client outcomes and maintain steady volume growth by focusing on four key areas.
First is competence. Taking business development very seriously, Modi's team makes sure they continuously develop their skills in finance and other related disciplines such as taxation, property investments and wealth protection. They nurture relationships with specialist lenders who make things happen for Small Business Loans Hub clients.
The other two areas are communication and care. According to Modi, his team is in a "privileged position" to help people with some of their biggest purchases and the team is aware of the responsibility that comes with it.
"We get a kick out of seeing our clients achieve their goals," he said.
The last area is ease. Small Business Loans Hub use technology to make sure their clients find it easy to do business with them.
With an IT background, Modi knows that technology is crucial in delivering fast high-quality service and a good CRM is a foundation for any business. He considers their aggregator's software Vownet Salestrekker best in class CRM for mortgage brokers and has built automations into it to help his team keep clients and business partners informed with the application's progress.
"The four areas provide us the foundation to be able to meet and exceed the expectation of our clients and referral partners. As a result, our clients continue to come back for more and refer our services to their colleagues, friends and families," he said.
Like-minded partners
Small Business Loans Hub aims to continue growing organically and through partnerships with like-minded businesses while maintaining the exceptional service quality clients have come to expect from its team. The brokerages will continue to work closely with accountants, planners and consumer brokers.
Modi is passionate about Bollywood movies and cricket. He plays the sport every Sunday with friends; although, he admits his cricketing skill is quite average and excels more in table tennis.
Among the many charities working for various objectives, the one closest to Modi's heart are those that focus on children's wellbeing. For him, necessities such as food, shelter, clothing and education should be available to every child on the planet. To deprive those born in poverty of basic human needs is just unacceptable.
Modi is keen to explore opportunities that will enrich children's lives through business.
Related stories:
"I was time poor": How this broker succeeds in residential market
"If you think you know it all, you are wrong": AMA winner keeps on learning